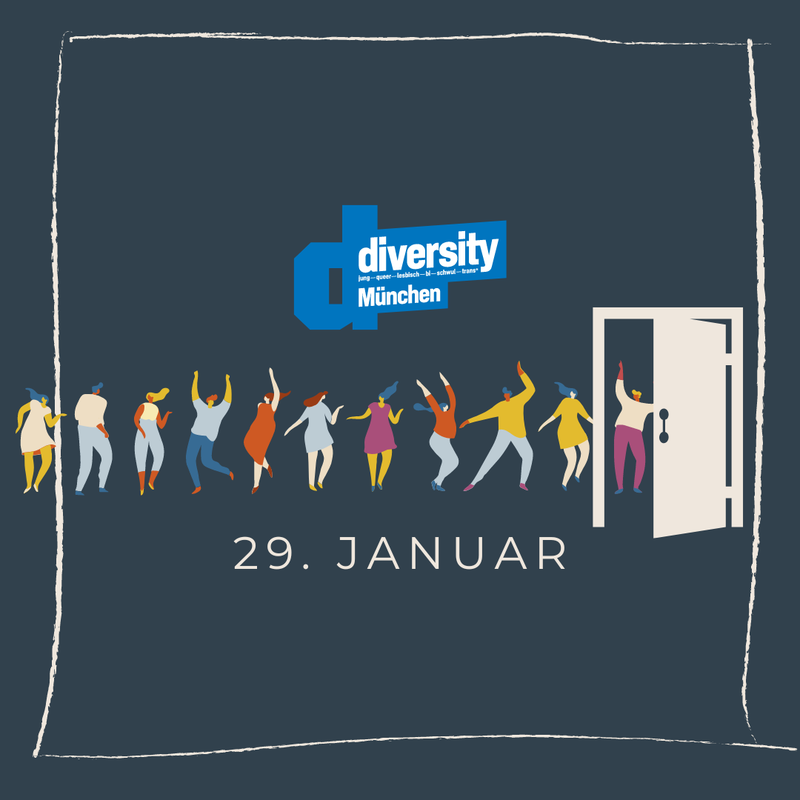 On January 29th at 3 pm, the diversity youth center opens its doors to all who are interested.
So no matter if you ...
- are interested in becoming a volunteer.
- would like to see our rooms without obligation.
- would like to come to us for the first time, but are not yet sure which group to visit.
- you are a professional who would like to know where to refer queer youth.
- A member of the community who always hears about diversity, but would like to know what it's like in the youth safe space.
- A parent who wants to see where your child likes to spend their time.
- or you are interested in us for other reasons.
On January 29th, you can ask our group leaders and volunteers to explain to you what each group and project does and how you can get involved with them. All our groups and projects will be represented! Or you can simply use the time to have a look at the youth center.