Your first visit?
The first visit has been exciting for all of us! On this page you will find tips and a FAQ on the most important topics. Are you still unsure? Write to us via our contact form!
We will be happy to answer any questions you may have.
Tips for your first visit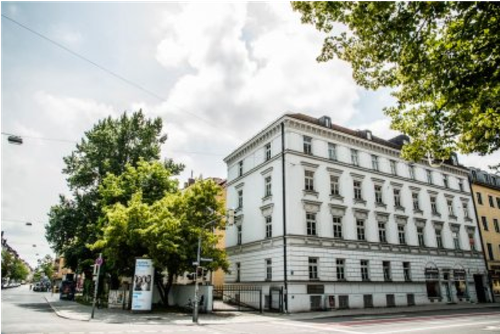 Take advantage of our newcomer days, which we offer once a quarter specifically for new visitors*.
If you haven't come out yet, that's no problem. So far, no one has been outed unintentionally.
If you don't dare to come, someone from the team will be happy to meet with you beforehand - it's much easier for two or three of you to take a look at the youth group.
Why not take a good friend with you?
write to us if you are coming with someone - we are looking forward to every visitor.
FAQ
What do you do at "die JUNGS"?
We see ourselves as a leisure group for exchanging ideas with like-minded people. We organise a wide variety of events, from laser tag to cooking together, from leisure trips to film evenings, but we also organise outdoor events. We are always happy to receive suggestions from visitors.
But don't worry, with all the action there's always time for a little " conversation".
How do you greet each other?
Everyone has their own inhibitions, whether it's a handshake or a hug as a greeting or a simple "Hi!" everyone can decide for themselves. The most important thing is that you feel comfortable!
Is the entry free of charge?
Of course we don't charge admission to the youth centre. There may be occasional costs, for example when we organise a cooking evening together or go bowling. You can always find out whether we cover the costs or whether a small contribution is necessary in the event description.
What if I can't afford an event?
That's not a problem for us either, thanks to the independent youth work and the funding of the municipal institutions, we can find a solution for everyone who cannot afford the amount due to personal reasons. Just talk to a team member or write to us via the contact form. We usually have some free events after expensive ones. Some events are also on a donation basis, so everyone can give what they can/want.
Do you just drop by?
Of course we are happy if you "register" as a new visitor with a few lines. But yes, you can just drop by. It's best to read our tips for your first visit.
I don't know if I'm gay or bi, but is the youth centre the right place for me?
Definitely YES! Many visitors gain their first experiences at the youth centre. No matter if you are straight or queer - you are very welcome at the youth centre!
What about coming out? I am not outed and I want to keep it that way.
Our youth centre is a protected space. No one is outed here, no pictures of you appear in public, we don't publish your name and everything that belongs to your person.
I have questions/worries about my outing!
No problem, we regularly exchange information with visitors about our outing experiences! In case of problems or more in-depth questions, we are supported by our social pedagogues.
What is it like if you are not from Munich?
That is not a problem at all. Some of our visitors come from the Munich area as well as from all over the German-speaking area.
Are the groups very large?
That varies a lot, we are usually between 15 and 50 people. This varies greatly depending on the event. For example, a newcomer or cooking evening can have 50-60 people. On the other hand, at an event like darts or kart racing, there are sometimes only around 15 people.
What is the average age?
We are a mixed bunch - from 18 to 27.
What is a leisure trip, how can I register?
We organise a retreat once or twice a year. We offer you an all-round carefree package. These trips usually last from Friday afternoon to Sunday evening. On the trips we cook together, play board games and explore the area. You can always find out exactly what is planned in the description of each trip!
You can usually register in person at the JUZ or here on our website. Click on the item "Leisure trip" and you will find all the documents as well as detailed instructions.
I am trans* or non-binary and would like to join you!
At the diversity we are happy about every person who comes to us. If you are trans* or non-binary and identify as gay/bi/bi-curious, you are in the right place. If you are unsure, please contact us via the contact form.