Our Team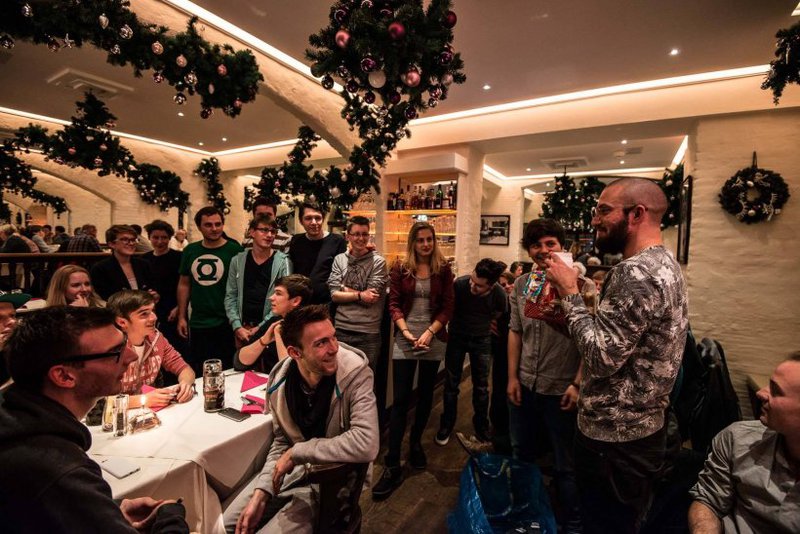 A little impression from our Christmas Party in 2015
Our team consists of a beautiful mix of group leaders and members from our educational project diversity@school—everyone is a volunteer.
Many of our group leaders were visitors of our youth groups before.
The age limit for group leaders is the same age limit as for members—the age of 27. Abiding by our peer-to-peer rule, we want to ensure that the age difference between group leaders and visitors is not too big.
Once a month, always on the 2nd Monday at 7 pm, our team meeting takes place. Here, we discuss current developments within the organisation, make decisions, and give creative space to talk about our youth groups.
We are proud that we established a very good collaboration between lesbian, bi, gay, and trans people within our organisation.
Everything we do is based on the great involvement of our young volunteers!
Therefore, our team can always use Your support.
If you enjoy taking responsibility, you're open for new things and want to get creative, then you're warmly welcome to join us!
How you can get involved, you can find here.