Trans* Day of Visibility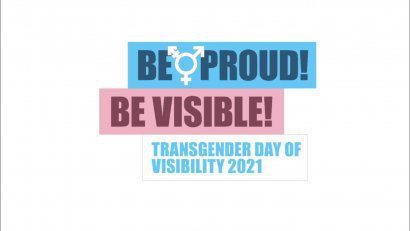 Am 31.03. feiern wir den Trans* Day of Visibility (TDoV).  Dieser Tag, ursprünglich 2009 von Rachel Crandall ins Leben gerufen, schafft im Gegensatz zum Trans* Day of Remembrance Sichtbarkeit für die lebende trans* Community. Er steht für trans* Rechte inner- und außerhalb der LGBTIAQ*-Community und wird dieses Jahr zum zwölften Mal in Folge gefeiert.
Und DU bist herzlich eingeladen, mitzufeiern! Unter diesem Link findest du Aktionen, politische Forderungen und Wege, wie du dich zum TDoV engagieren kannst. Also komm vorbei und unterstütze die bunte, vielfältige, mutige trans* Community!